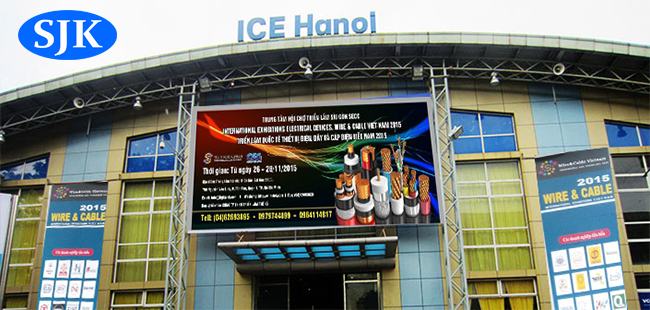 Show Name: CHINA ( GUANGDONG ) - VIETNAM IMPORT AND EXPORT FAIR 2019
Booth Number: A-120
HANOI INTERNATIONAL EXHIBITION CENTER - I.C.E
Address: 91 Tran Hung Dao Str, Hoan Kiem Dist, Ha Noi, Vietnam.
Date: 28 to 30 August 2019
We are very glad to meet you at CHINA ( GUANGDONG ) - Vietnam Import And Export Fair 2019. Our company has been focusing on the production and sales of frequency control components such as crystal oscillator products for more than 30 years. Our products include: Quartz crystal unit, crystal oscillator, TCXO, VCXO, OCXO, 32.768 kHz crystals, SAW resonator, SAW filter, ceramic resonator, ceramic filter, quartz crystal filter, such as frequency control components, Our booth No. is A - 120, welcome to our booth, visit my company's products and consulting related technical issues, etc.
Exhibitor Information
Quartz crystal units, Crystal oscillator, Differential output crystal oscillator, 32.768kHz crystal resonator, VCXOs, SPXOs, TCXOs, VC-TCXOs, OCXOs, Ceramic resonators, Ceramic Filters, SAW device (SAW resonators, SAW filters)、Crystal filters, and more frequency control products.
Product and service
Resonators, Crystal oscillators, SAW device, Crystal filter, Crystal resonator, Crystal unit, Ceramic resonator, Ceramic filter, SMD crystal
Product Applications
Telecommunications, Consumer electronics, Entertainment electronics, Wireless communications, IoT, Intelligent home furnishing, Wearable device, Automotive, PC and peripherals, etc.